School Meals
We are very proud that our school meals are created and cooked on site.
Miss Allsop and Miss Dingle create and se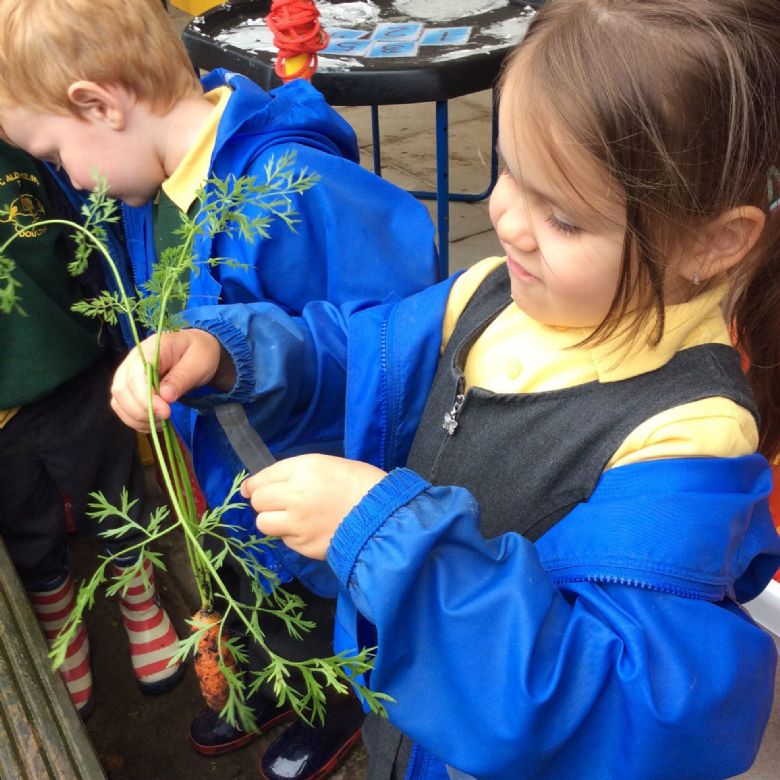 rve meals from a menu designed by the children, staff and parents. During the summer months, produce grown by the children in the school vegetable garden is included in the daily menu.
This menu changes every term and we are always open to suggestions regarding the meal choices.
Key Stage 1 are entitled to universal free school meals as a result of a government initiative. The current cost per meal is £2.25 per child in Key Stage 2, which includes a pudding. There is a main option (usually meat based) and a vegetarian option on offer every day. Further options of a jacket potato with toppings, or a picnic plate, are also available daily.
All orders and payments are made ONLINE, via Wisepay, by midnight of the Wednesday before the week in which meals are required, to allow for the correct quantity of ingredients to be ordered from our suppliers.

All children in Reception, Year One and Year Two are currently entitled to a free school meal, under the Universal Free School Meals programme. Orders must still be placed via Wisepay, to ensure a meal is created for your child.
Your child may be eligible for Free School Meals if you meet specific criteria about low income and specific family circumstances. Please visit the Somerset County Council website if you think you may be eligible, to complete the online form: