PE
St Aldhelm's Physical Education Curriculum Intent
The intent of our Physical Education curriculum at St Aldhelm's is to inspire all children to succeed and excel in competitive sport and other physically-demanding activities. Physical Education will provide opportunities for pupils to become physically confident in a way which supports their health and fitness. Opportunities to compete in sport and other activities will be offered to all children in order to build character and help to embed values such as fairness and respect. Through Physical Education we aim to develop the children's knowledge, skills and understanding, so that they can perform with increasing confidence and competence in a range of physical activities. We aim to improve health and well-being, promote active participation and lifelong learning, and for each child to fulfil their potential. We aim to ensure that the children's experience of Physical Education is positive and motivating and that children's attitudes to a healthy lifestyle are firmly embedded in our curriculum.
That all children can achieve the aims of the national curriculum through a broad, balanced and progressive curriculum.
A willingness of staff to adapt plans to meet the needs of individuals and groups – this might mean going back to plans for younger groups to secure knowledge and skills.
A commitment from staff to develop children across different domains – physically, cognitively and socially and emotionally.
Children know how to learn skills and knowledge and apply it.
Delivery through the principles of assessment for learning.
Children experiences of traditional and 'new' sports e.g. Futsal, Ultimate Frisbee.
Careful monitoring of the progress of individuals, groups, classes and year groups.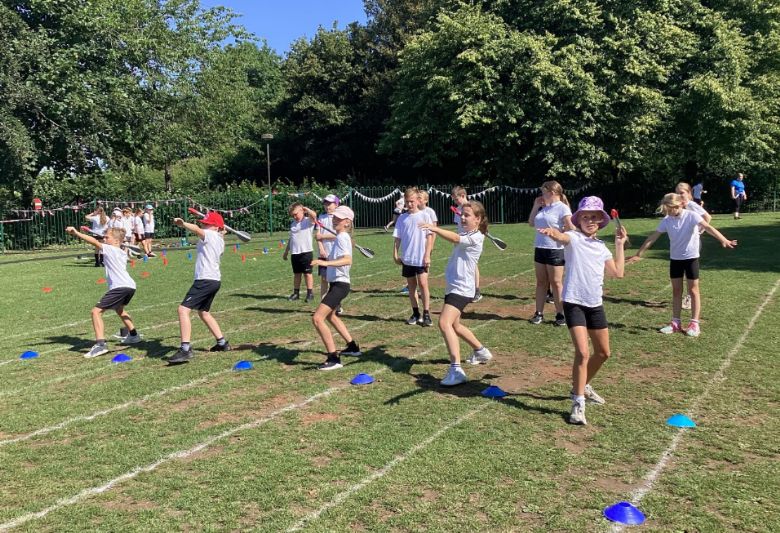 St Aldhelm's Physical Education Curriculum Implementation
Each child receives 2 hours of high quality PE time on a weekly basis which is carefully planned and mapped out using our whole school 'PE Passport'. The PE Passport has been created by PE Specialists who share a passion for developing a high quality PE provision which is challenging, progressive and memorable. Within the PE Passport we have access to a full curriculum of engaging, interactive PE lessons for each year group with each lesson containing clear, progressive learning objectives, differentiated activities and videos to support the narrative.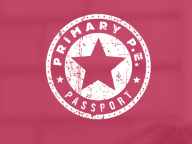 PE lessons are delivered by class teachers supported by a learning support assistant where possible or appropriate. In addition to PE lessons during curriculum time, we also strive to provide opportunities for children to access extracurricular physical activity through specialist visitors and a range of sporting and active clubs. Other opportunities are also embedded further throughout the school day, utilising the children's language development and allowing for further opportunities to develop language skills across the whole curriculum.
We teach PE lessons so that children:
• Have fun and experience success in sport
• Have the opportunity to participate in P.E at their own level of development
• Secure and build on a range of skills
• Develop good sporting attitudes
• Understand basic rules for games and competitive sports
• Experience positive competition
• Learn in a safe environment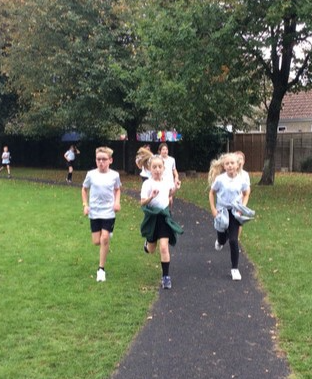 Aims
Our curriculum aims to ensure that all pupils:
Develop their fundamental movement skills
Improve their agility, balance and coordination
Lead PE and participate in PE games with increasing confidence, developing their own speaking and listening skills
Acquire useful and necessary PE vocabulary and knowledge that will support smooth transition through future PE
Develop an enthusiasm for fitness and understand the importance of good diet and exercise
As well as our regular PE lessons, we hold daily opportunities for physical activity such as track time and playground games at lunchtimes. In EYFS, children begin to improve their fundamental movement skills and teachers begin to consider the development of agility, balance and coordination for each child. Key Stage One Pupils are given regular planned opportunities to develop their fundamental movement skills and extend their agility, balance and coordination. Key Stage Two Pupils continue to apply and develop a broader range of skills such as running, jumping, throwing and catching. Pupils communicate and collaborate with each other and develop an understanding of how to improve in physical activities. Cross Curricular Links are made wherever possible, in order that meaningful links are made to other areas of the curriculum. This is also supports children's physical and mental wellbeing. The children are given opportunities to take responsibility for their own development, and individually challenge and enjoy taking responsibility for their own development over the course of a school term or school year.
Enrichment Opportunities - The PE curriculum is enriched in a variety of ways, including: Focus on wellbeing and mindfulness, including introduction of Yoga lessons and breathing exercises. We have an active running club at St Aldhelm's. We are building a Team of cross country runners that participate in the Mendip Junior cross country league to represent our school. We now offer after School Futsal sessions for Lower KS2 and Upper KS2. Links with local Secondary schools have given further opportunities to participate with other local schools e.g. Athletics and Dance Festival. Upper KS2 have had weekly Swimming sessions in Autumn Term and those who need extra support to reach expected standard to continue into Spring Term.