Coronavirus (COVID-19)
Our school is now partially open to some children as directed by national government. The Department for Education directed all schools to reopen where possible for children in YR, Y1 and Y6, alongside the provision for Key Worker and Vulnerable Children. We remain closed for children in Y2 - Y5 for the remainder of the academic year.
Home Learning
We are continuing to support children and parents at home with a Home Learning programme. Home Learning consists of two parts:
Learning in the core areas of reading, spelling and writing and maths. This will be sent out each week by email and uploaded onto your child's class page on the website
Learning in all areas of the curriculum, through a Pick and Mix selection of activities for children to chose from. This will be sent out every four weeks and uploaded onto your child's class page on the website.
We aim to keep learning activities fun and engaging with resources that you will be able to find at home. All children came home on the last day, March 20th, with a Home Learning book and pencil to keep a record of their learning. We appreciate that you may be using different methods to record and this is absolutely fine.
We will keep in touch with children, parents and home learning through our Tapestry and ClassDojo platforms as well as by email. It is really important that we keep communication open between home and school staff to see how things are going, but also to let us know of any difficulties or concerns you may have.
Key Worker Childcare Provision
We are open for Key Worker Childcare Provision. This means that we can support those parents who are critically involved in keeping the country going, particularly those in frontline NHS work, during the lock-down. School will be operating with a much reduced staff team, which will run on a rotation. We hope this will allow us to protect and keep staff safe as well as keeping the provision available for the duration of the school closure. Advice remains that wherever possible children and families should remain at home. This will support the national efforts to cope throughout the COVID-19 time.
Families who have identified themselves as being Key Workers are on our list to receive a weekly booking form. This will allow you to book sessions, as and when you need them, in order that you can continue critical work. If there is any other alternative, this should be used first.
Vulnerable Children and Families
We are lucky to know all of our families in our school community and are in touch with those who we feel may be isolated and vulnerable at this time. As part of our safeguarding policy and practice, we are in contact with these families and providing support as needed. Should you feel you need support at any time during the school closure, please let us know by getting in touch by telephone or email. Please also use the 'Useful contacts for parents and carers' which is at the bottom of this page.
Children at St Aldhelm's who are eligible for Free School Meals (FSM) will have received emails about packed lunch food boxes and most recently the voucher scheme initiated by the government's Department for Education. Your child may be eligible for Free School Meals if you meet specific criteria about low income and specific family circumstances. Please visit the Somerset County Council website (by clicking the image below) if you think you may be eligible, to complete the online form or click here to visit our school meals page.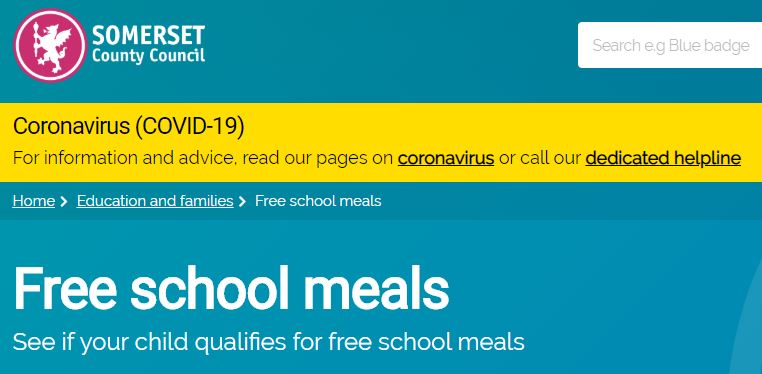 Coronavirus (COVID-19) Updates
Please click on the images for useful updates and information.
Department for Education - information for parents for Summer 2020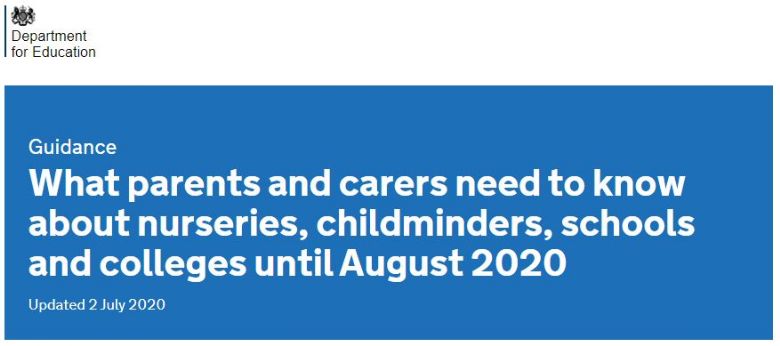 Department for Education - information for parents for Autumn 2020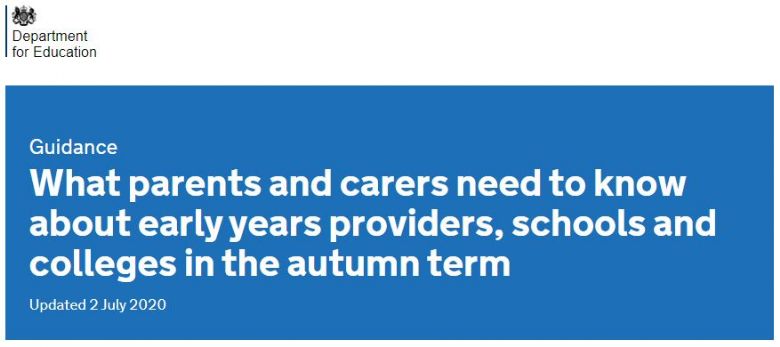 Department for Education - information on reopening of schools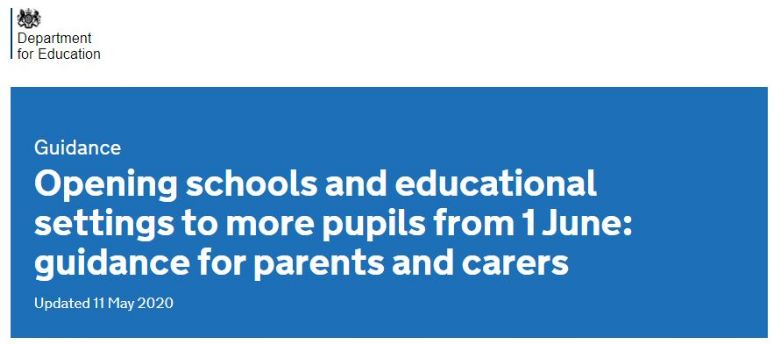 Department for Education website - information for parents and carers on educational settings: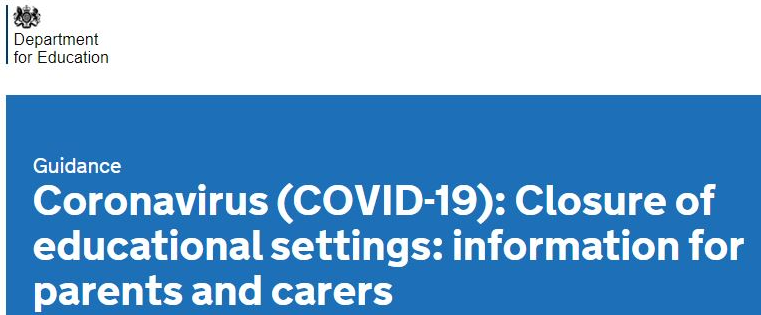 Department for Education website - guidance for supporting your child at home: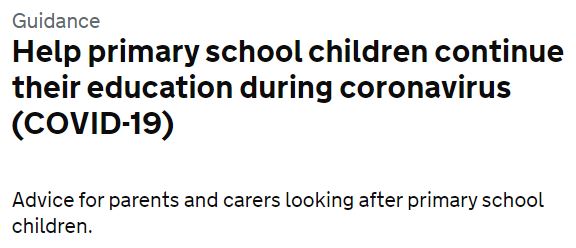 Department for Education website - Information about summer activities and meals during the summer holidays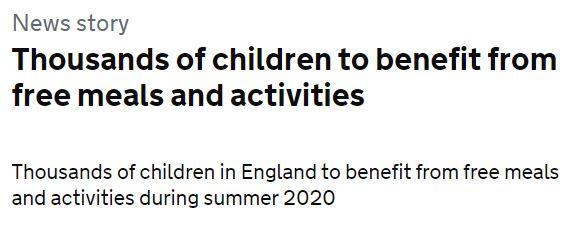 Updated handwashing advice
The most important thing individuals can do to protect themselves is to wash their hands more often. Soap and water and regular handwashing for at least 20 seconds is the best way of staying safe. Hand washing with soap employs mechanical action that loosens bacteria and viruses from the skin, rinsing them into the drain. Drying hands afterwards makes the skin less hospitable to the virus. Hand sanitiser can be effective if soap is not available or the situation makes using soap less feasible (i.e. when outside) but using hand sanitiser provides none of the virus-destroying friction that rubbing your hands together and rinsing with water provides.
A video on hand washing can be found at: https://www.youtube.com/watch?v=bQCP7waTRWU&feature=youtu.be
The e-Bug project is led by Public Health England and has a dedicated webpage for learning resources on hand washing and respiratory hygiene. Resources are currently available for KS1, KS2 and KS3 and can be used in various settings including schools and at home: https://e-bug.eu/
Public Health England - supporting children's mental health and well-being: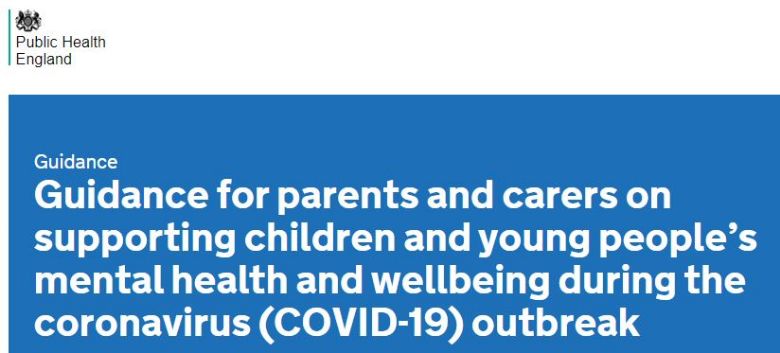 Public Health England - Every Mind Matters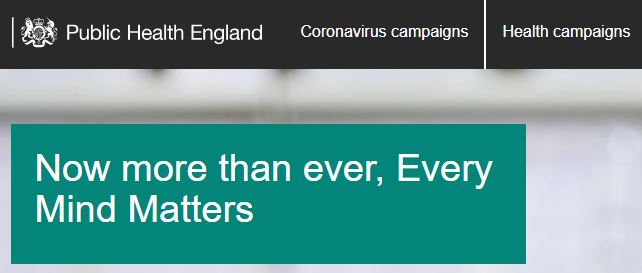 NHS information and guidance: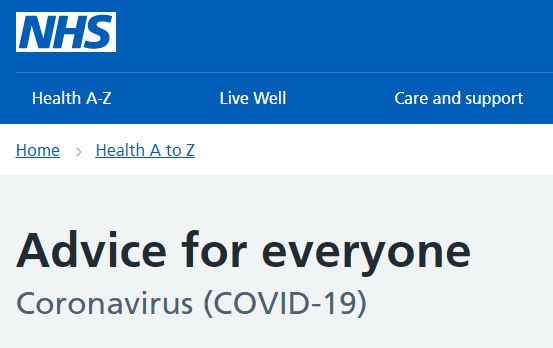 NHS Health at Home
The COVID-19 outbreak means the public need to stay at home as much as possible. If they need an NHS service, they should try to do it online from home first - unless there's a serious or life-threatening emergency or they have been advised to attend an existing appointment for ongoing treatment.

The NHS Health at Home campaign signposts the public to the information they need to contact their GP, order repeat prescriptions, manage their wellbeing and existing conditions – without leaving their home.
and useful information at the NHS Great Ormond Street Hospital: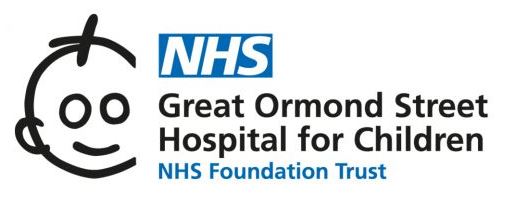 The most important advice remains: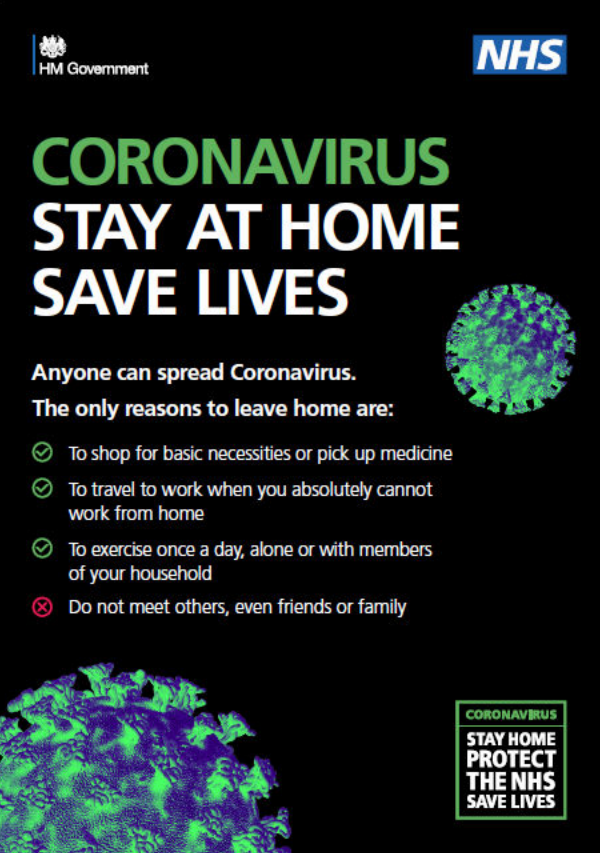 Please also see Update Letters to Parents and Carers below:
https://www.gov.uk/government/publications/closure-of-educational-settings-information-for-parents-and-carers/reopening-schools-and-other-educational-settings-from-1-june
https://www.gov.uk/government/publications/what-parents-and-carers-need-to-know-about-early-years-providers-schools-and-colleges-during-the-coronavirus-covid-19-outbreak/what-parents-and-carers-need-to-know-about-early-years-providers-schools-and-colleges-during-the-coronavirus-covid-19-outbreak