Year 3's Church Visit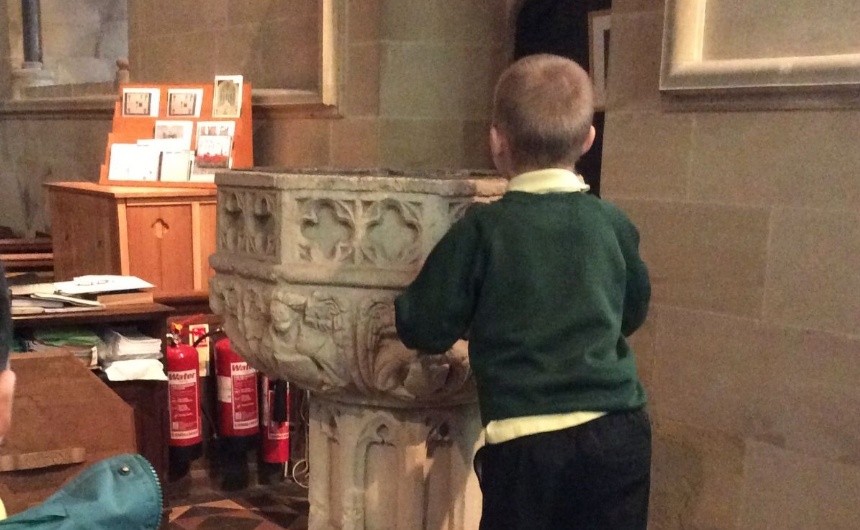 Year 3's First Adventure!
On Monday, Year 3 had their first school visit of the term to St Aldhelm's Church. We had a great talk by Reverend Johnathan all about Baptism and its importance to Christians. We enjoyed looking at the Font too as we learnt about infant baptism. We learnt that a baptism is a sacrament and is a new beginning. We also learnt that it doesn't matter how old you are, you can be baptised at any age! The children all asked some fantastic questions, including, 'Why was Jesus baptised?' and were commended on their sitting and listening skills.