Our New School Year - September 2020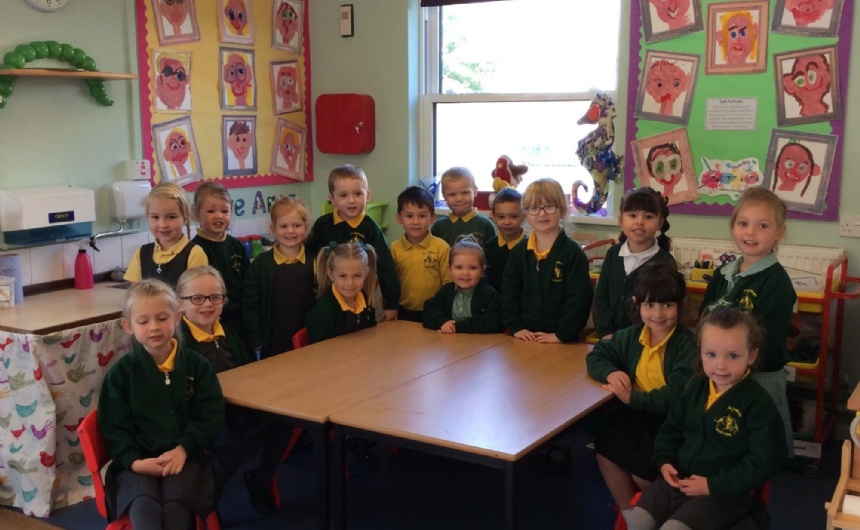 It has been wonderful to get our new school year off to a great start. Staff and parents have worked together to make sure children have been ready and prepared to return to school and the transition has been smooth.
Children have settled back into school successfully. Our whole school focus on well-being and 'What makes me the me I am?' has supported the children to overcome their worries. Learning in now very much under way and children are showing their resilience and confidence to pick up from where we left off in March. They have amazed us at how well they have adapted to our bubble system, understanding the need for new rules and helping each other.
We welcome our new Reception children and their families to our school community. Despite planning a longer phased entry, the children are already settled in full-time and learning the routines and expectations of their school day. Here are their fabulous self portraits that they have painted this week: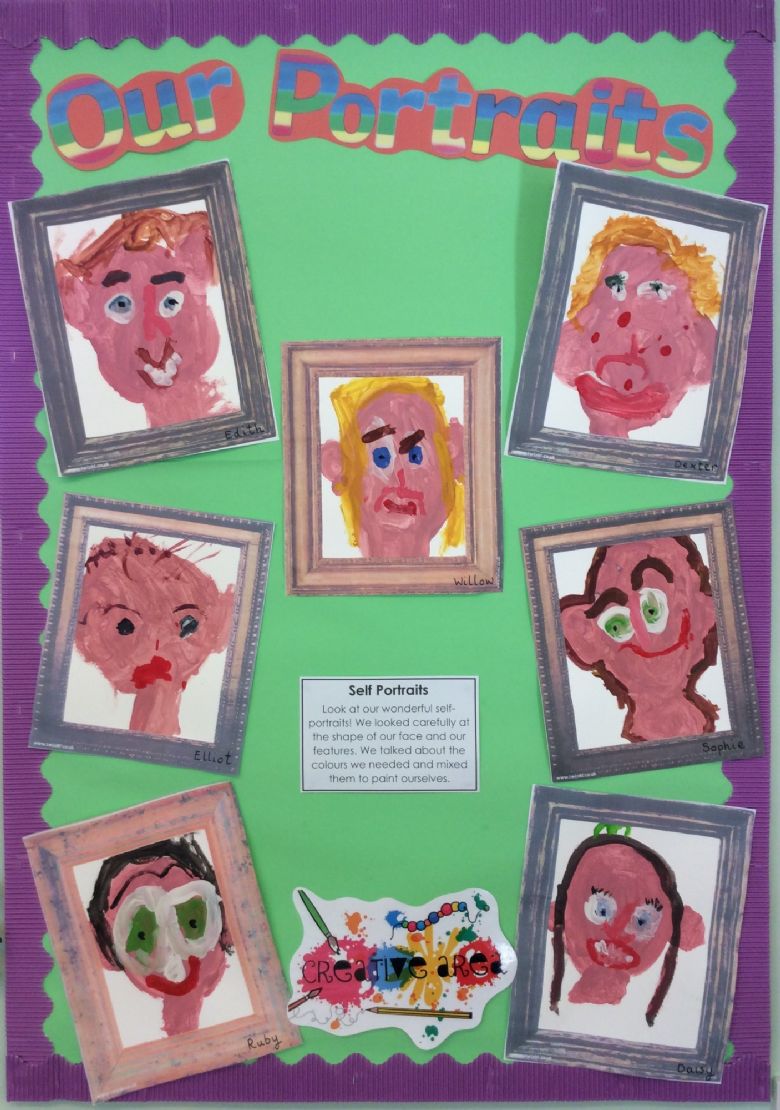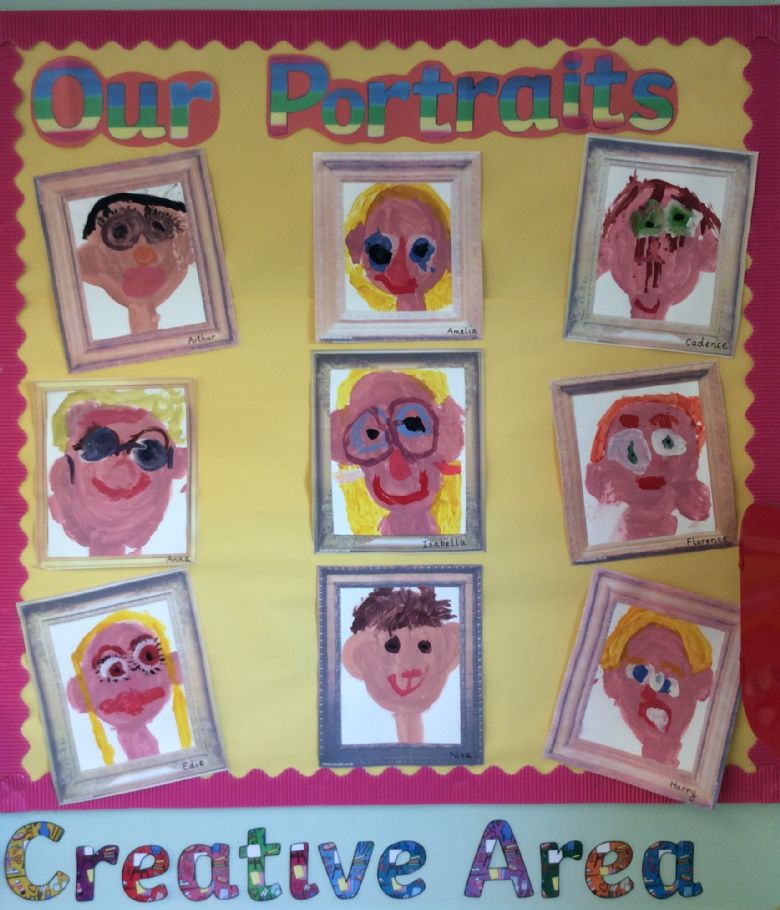 Today we also celebrate 100% attendance at school - a fantastic achievement. Despite the colds and bugs season beginning, as well as us all coming together again after the break, everyone is looking after themselves and keeping fit and well. Well done everyone - top marks!