Christmas Fayre and Jumper Day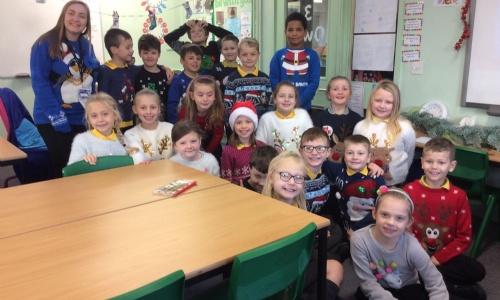 Friends of St Aldhelm's PTA and school staff put on the annual school Christmas Fayre on Friday 13th December. On National Christmas Jumper Day this added to the children's Christmas experience and festivities. Children enjoyed wearing a variety of Christmas jumper designs!
Children led stalls for their Sweetie Jars, lucky dip and crafts, whilst PTA and staff ran the decorations, refreshments and raffle. External craft stalls were welcomed into school and lots of Christmas present buying took place.