Christmas Nativity 2019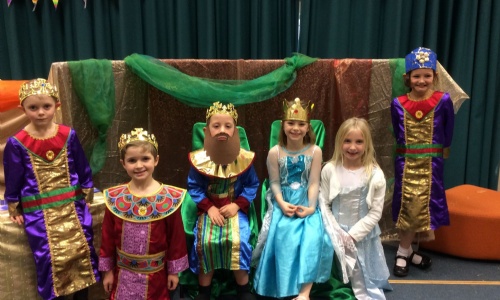 Our Year 1 and 2 children performed a wonderful nativity,' A Tale of Two Birthdays' on the 11th and 12th of December.
The children shared the traditional Christmas Nativity story, starting from King Casper's 40th birthday celebrations to the very special birthday of baby Jesus. Children amazed other classes, parents, family members and staff with their beautiful narration, enthusiastic singing, actions and performance.