Paddleboat Theatre Performance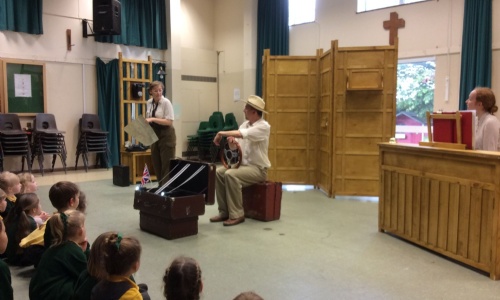 As part of our joining the Community Learning Partnership Plays in the Playground Project, we enjoyed another performance by the Paddleboat Theatre Company on the 10th October.
The company performed The Story of Claire Hollinghurst and explored the experience of the life of a refugee. Children and staff were gripped and moved by the very beautiful and thought provoking story.