Reduce, Reuse, Recycle Assembly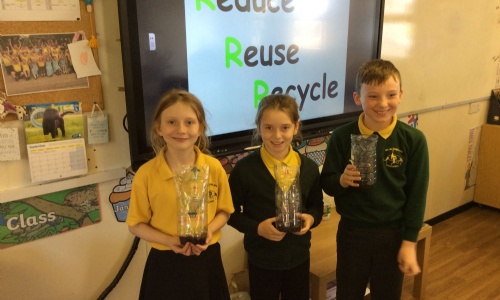 Garry from the Carymoor Environmental Trust visited on the 8th October to share the importance of looking after our environment.
Children engaged in an interactive assembly to understand the facts and figures behind the rubbish we create. We found out more about the ways we can reduce, reuse and recycle our rubbish and unwanted items. Children in Year 1 and Year 4 went on to take part in a workshop with Garry.
Year One: "Our visit from Garry and the worm taught us all about recycling and compost. We enjoyed a worm relay, making cups to plant seeds in compost and singing 'There's A Worm At The Bottom Of The Garden'."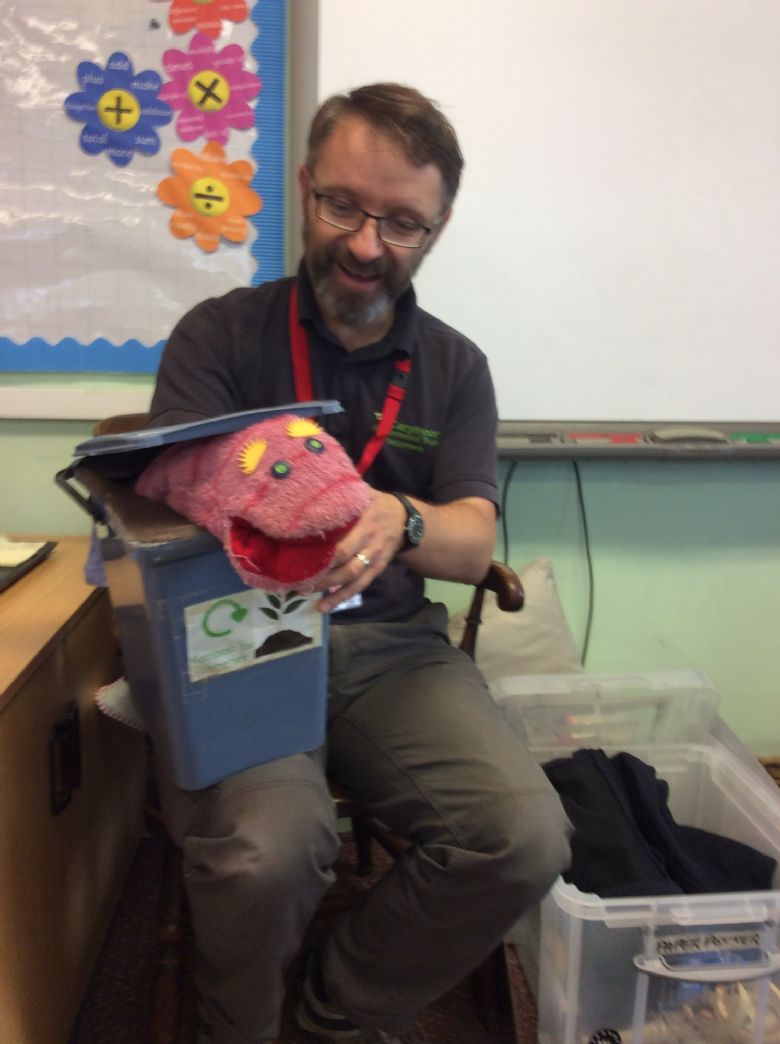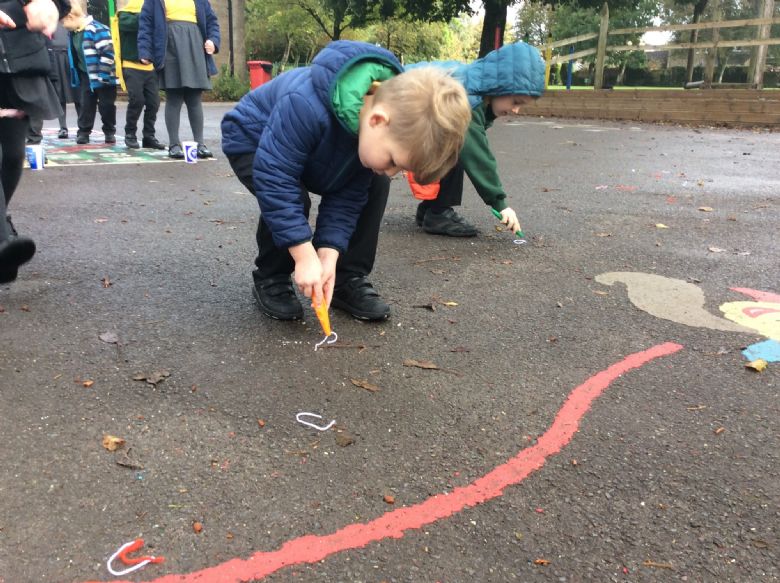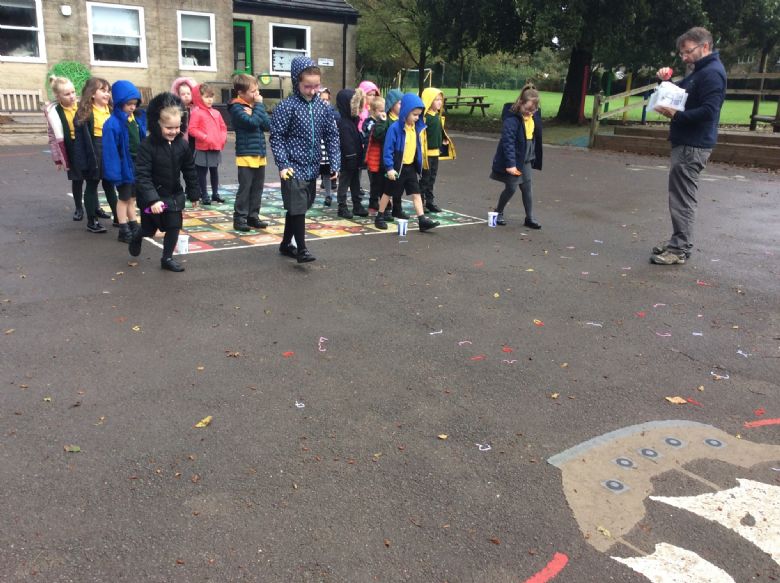 Year 4: "We loved participating in the 'Fantastic plastic' workshop delivered by Garry from Carymoor Environmental Centre today. We learnt all about how plastic is made and had a really thoughtful discussion about the positives and the negatives of plastic. The children were brimming full of ideas and suggestions all about how to make our homes and school more environmentally friendly. Watch this space..."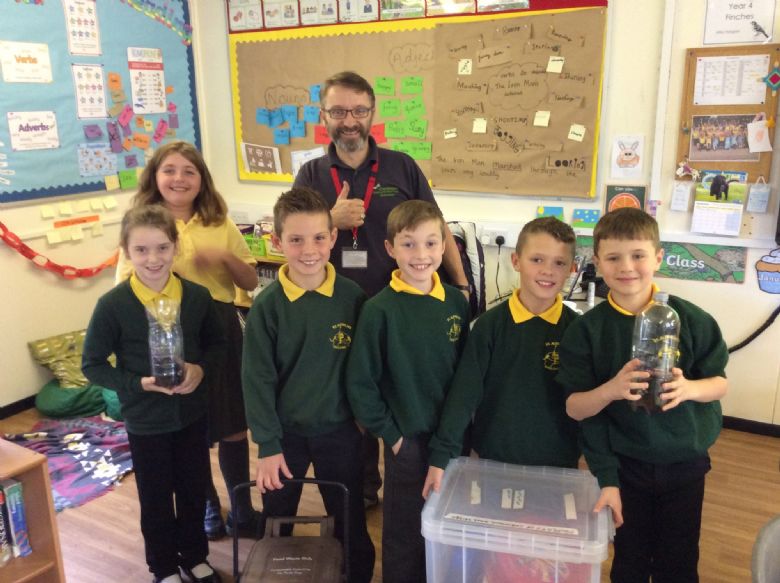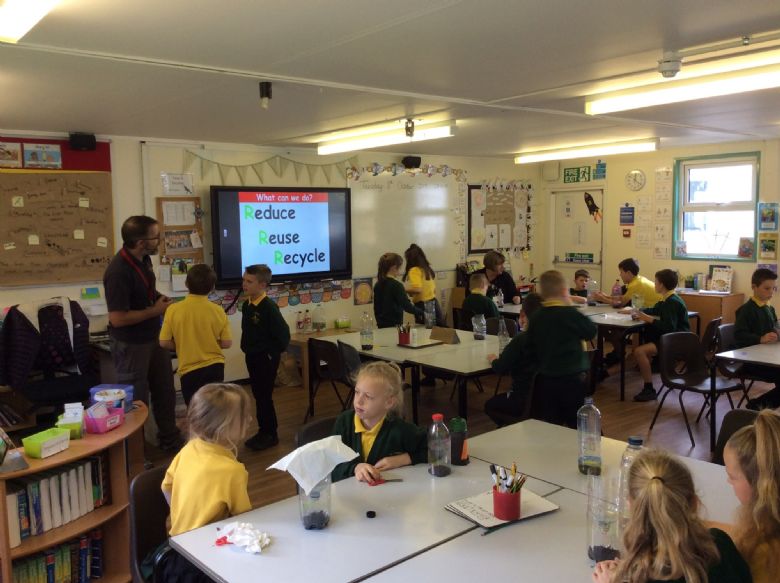 As a result of the learning:
Year 4 have organised for each class to have a compost bin for their fruit waste
Milk for Reception children is now delivered in glass bottles that are collected and reused - this will help to reduce our use of single use plastic
Children are thinking about ways to further reduce waste
Children are exploring further impact on our environment