St Aldhelm's Music Festival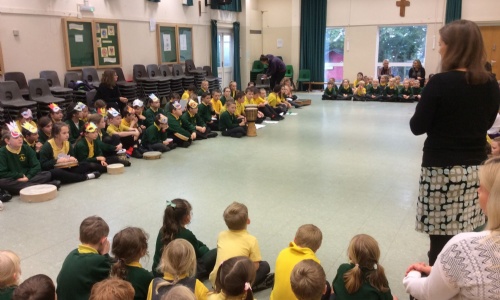 Each class took part with a musical performance in our first Music Festival on Friday 4th October.
Children performed a variety of musical pieces this afternoon, including whole class singing of songs in unison, in parts and with harmonies, a samba percussion composition, performance poetry, musical accompaniment to a story and piano and guitar solos and duets. It is very evident that we have lots of musical talent here at St Aldhelm's - watch this space and look out for the next Music Festival in the Spring Term.