Author Visit - 25th September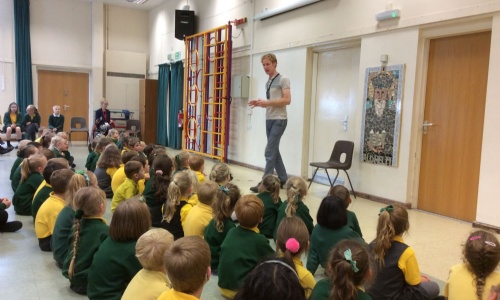 David Reakes, local author visits school to inspire story creating and telling.
David Reakes came to share his wondreful story telling in a whole school assembly. He then worked with each class to support their ideas for creating a story. The ideas generated will be considered and used to form the story for a theatre performance story to be performed later this year. Children from St Aldhelm's, together with children from other local schools, will create and take part in the performance which will be held at St Paul's School, Shepton Mallet.